Agentur
Show your setup with CTO Christian Justus: Home office edition

Christian Justus is CTO and co-founder of Hybrid Heroes and in today's blogpost we will take a look at his home office setup. He speaks about his favourite gadgets and how hybrid work opportunities are a key to employee satisfaction nowadays, especially during the pandemic.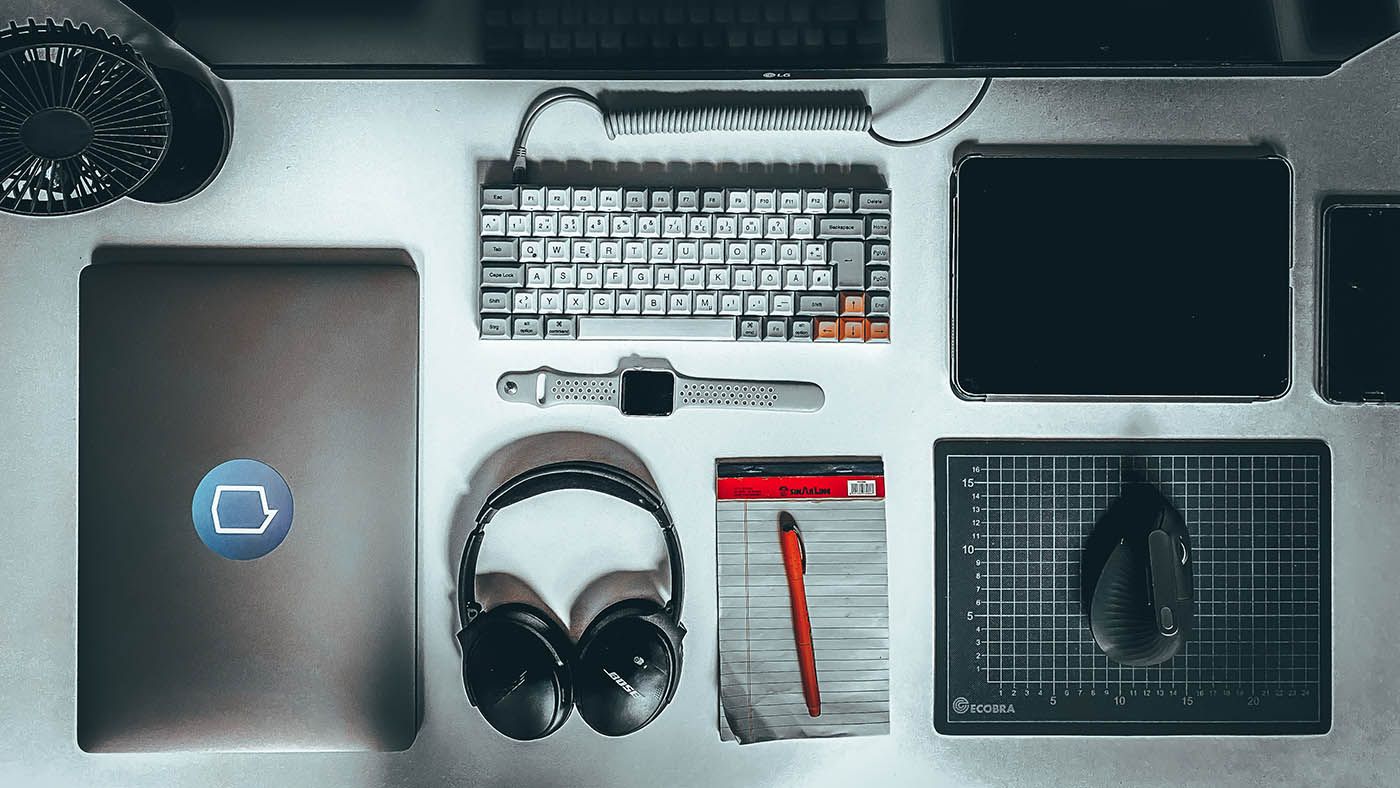 As CTO, Christian needs to have an overview of everything related to the software development and the technical infrastructure of the company. For that he needs – well of course – a good internet connection. But what else? To work, he uses a laptop plus an extra display and an external webcam. His proudest item though is his mechanical keyboard with custom switches and key caps, which is part of an entire collection. His comparison: "If a car mechanic brings his own tools, a developer can bring his own keyboard" – true craftsmanship. He pairs this setup with a vertical ergonomic mouse to keep hand strains low (we think it's a little for the look too).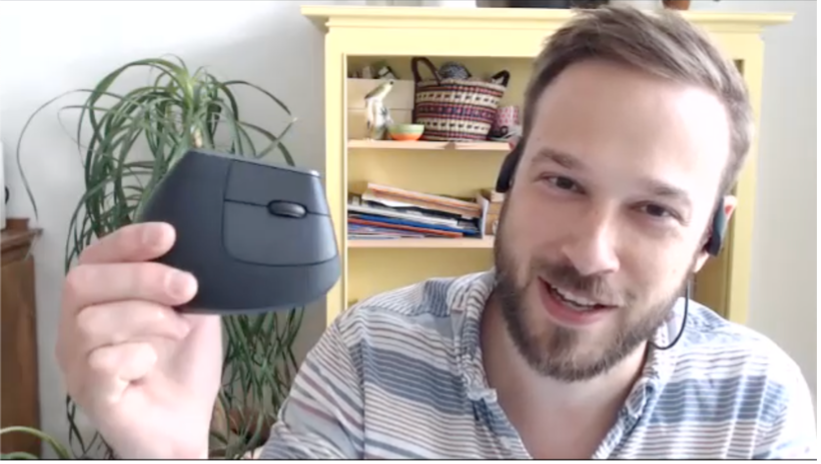 A big part of Christian's day-to-day job consists of online meetings to consult clients or recruit new team members. His tips for applicants: Avoid a messy background whilst keeping it personal, for example with your favourite book about coding. And: Sound quality should come first.
" If a car mechanic brings his own tools, a developer can bring his own keyboard"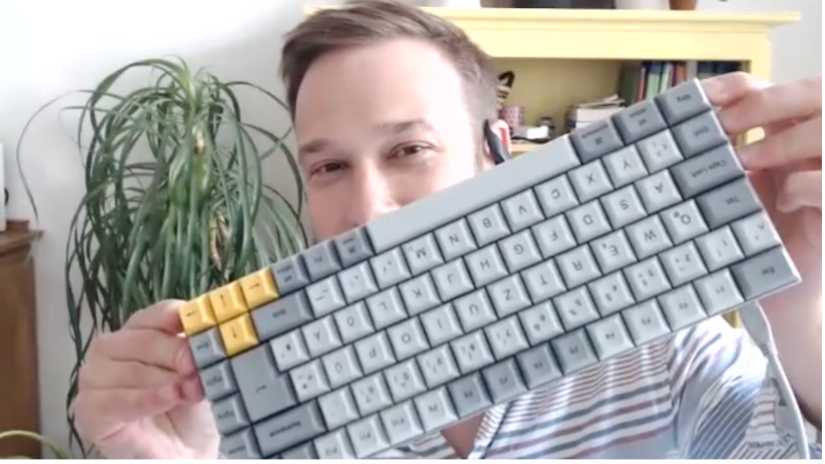 Christians favourite desk gadget is a mini fan, which despite what one might think is not mainly used to cool himself down after an exhausting online meeting, but instead to cool his laptop down whilst coding. Summer temperatures can apparently be a struggle for both humans and devices.
His developer setup consists of a terminal application and a programming editor as well as myriad of tools to build apps for all kinds of platforms, such as Xcode, Android Studio, Docker to only name a few. His favourite mail program integration is the snooze feature in outlook, which helps to remind him of tasks still to be done, as he confesses "I am a snoozer". Spotify is often running in the background, as music helps him keep focused. Hybrid Heroes of course has its own office playlist curated by the team.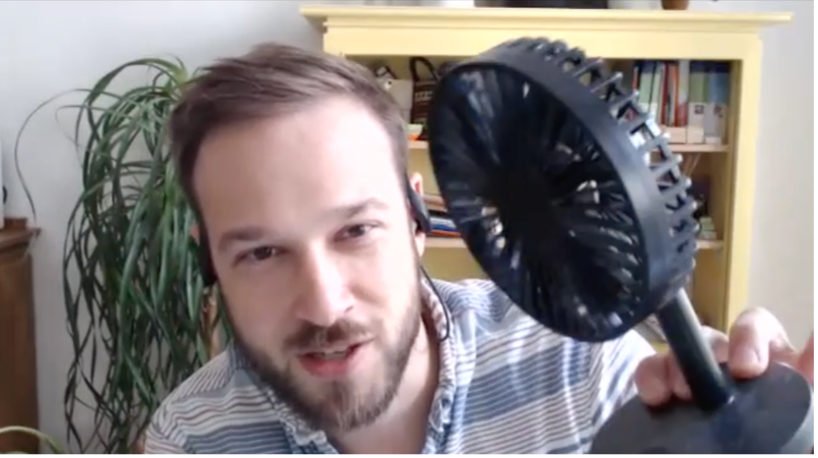 As a company, we offer very flexible working opportunities. Home office is the standard; however, office days are possible. For that, a desk needs to be booked beforehand to assure a safe work environment in line with the current COVID-19 restrictions. Christian enjoys the combination of working remote and being in the office. From his experience, the office is a bit better in terms of productivity as there are less interruptions. Home office with children demands, as Christian says, "small compromises". But therefore, he claims, working from home saves him a lot of time, as he has not to commute 2 hours per day.
What Christian misses, is going out for lunch with his colleagues. We feel that personal relations within the team need to be cultivated whilst remote working, which is why we try to offer multiple digital exchange opportunities and real-life outdoor activities.
If you are interested in joining the team, please visit our career page