Entwicklung
MeldeHelden: How we contributed to the fight against digital violence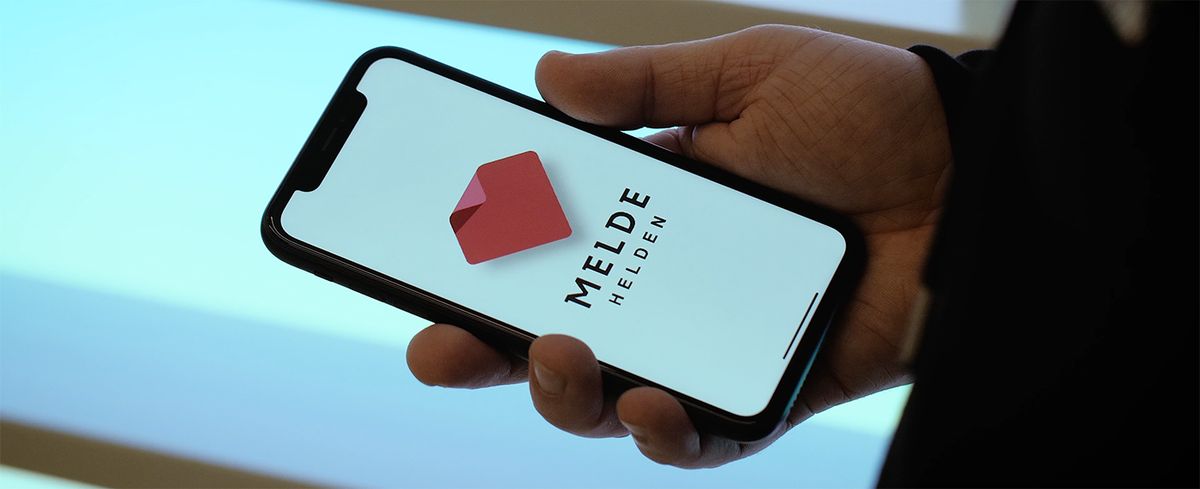 Despite the many advantages that the Internet offers today, our "virtual reality" in which everyone can hide or even fake their identity, can be very harmful. With the increasing prevalence of digital and social media, there are more and more cases of digital violence, which includes, among other things, the humiliation, harassment, discrimination and coercion of other people by the electronic means of communication.
Often, however, the victim is unable to take action against these crimes for various reasons. Our partner HateAid, an Organisation that fights digital violence wanted to find a solution for this. HateAid offers free counselling and process fees to people affected by digital violence. They inform the public and politicians about digital violence, talk about the consequences for those affected and our society and make concrete proposals to the political and law enforcement authorities. HateAid wants to encourage everyone to take action against hatred on the Internet and to report illegal content.
In cooperation with the Hessian Ministry of Justice, the idea arose to create an app that provides easy and fast usability to report offensive content and to claim a range of advice. Our team was more than happy to implement this project: "MeldeHelden" was born.
The persons affected and witnesses of digital violence are often left on their own and do not know how to deal with the situation. The app "Meldehelden" now provides support for this problem. On the one hand, it is possible to report hate postings easily via the registration form. These are checked and processed accordingly and the level of development can be viewed at any time. On the other hand, first aid tips are also given and counselling centres in the area are displayed. The content can also be viewed in simple language.
The app was built on the basis of React Native and Redux was used to store the content. It can be used on both iOS and Android devices. We hope to make a small contribution with the app so that the best possible action can be taken against hate comments and other cases of digital violence.
The app can now be downloaded from the iOS App and Google Play Store.
Image Source: HateAid